Planning a wedding? Here are our picks for wedding planning books to keep the process fun and stress free.
by Emily Cieslak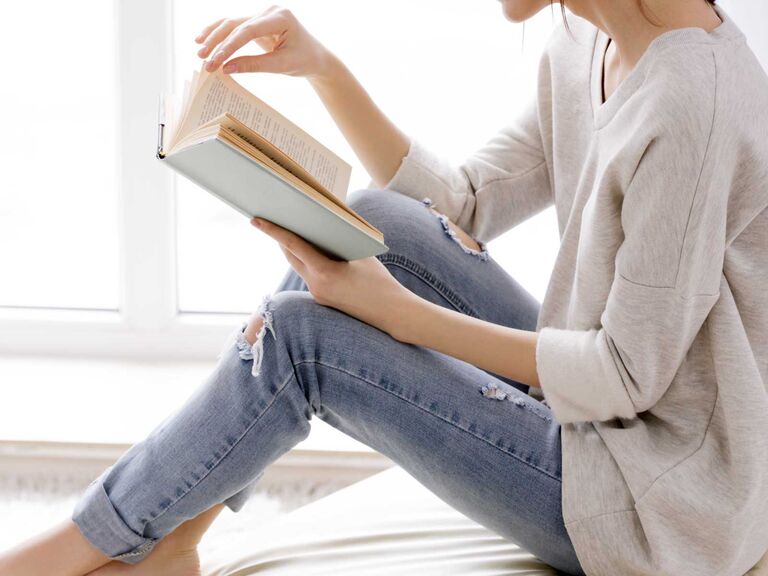 Shutterstock
It's no secret how easy it is to plan your wedding on your phone these days (thanks to apps like The Knot All-In-One Wedding Planner, of course), but there's something special about owning a gorgeous wedding planning book too. Whether you display it on your coffee table, fill it with notes or flip through it before bed, a quality wedding planning book makes your upcoming wedding feel that much more real, and it just so happens to be the perfect engagement gift.
Written by planning pros and industry tastemakers, these guides hold all the expert tips and tricks you need to plan an amazing wedding. But don't think they're stuck in the past—today's planning books speak to modern love and offer something for every couple. Whatever your wedding vision, these 10 wedding planning books will ease your anxiety and keep you organized every step of the way.
1. The Knot Ultimate Wedding Planner and Organizer by Carley Roney

2. The Wedding Book: An Expert's Guide to Planning Your Perfect Day—Your Way by Mindy Weiss

3. Stone Fox Bride: Love, Lust and Wedding Planning for the Wild at Heart by Molly Rosen Guy

4. 2Brides 2Be: A Same-Sex Guide for the Modern Bride by Laura Leigh Abby

5. A Practical Wedding Planner: A Step-by-Step Guide to Creating the Wedding You Want with the Budget You've Got (Without Losing Your Mind in the Process) by Meg Keene

6. Wedding Planning for the Busy Feminist by Amanda Pendolino

7. The Groom's Guide: For Men on the Verge of Marriage by The Black Tux

8. The Budget-Savvy Wedding Planner and Organizer: Checklists, Worksheets and Essential Tools to Plan the Perfect Wedding on a Small Budget by Jessica Bishop

9. The Wedding Planner Checklist (A Portable Guide to Organizing Your Dream Wedding) by Peter Pauper Press

10. Emily Post's Wedding Etiquette by Anna and Lizzie Post